Wolfman Guerilla Open Comb (

Canada)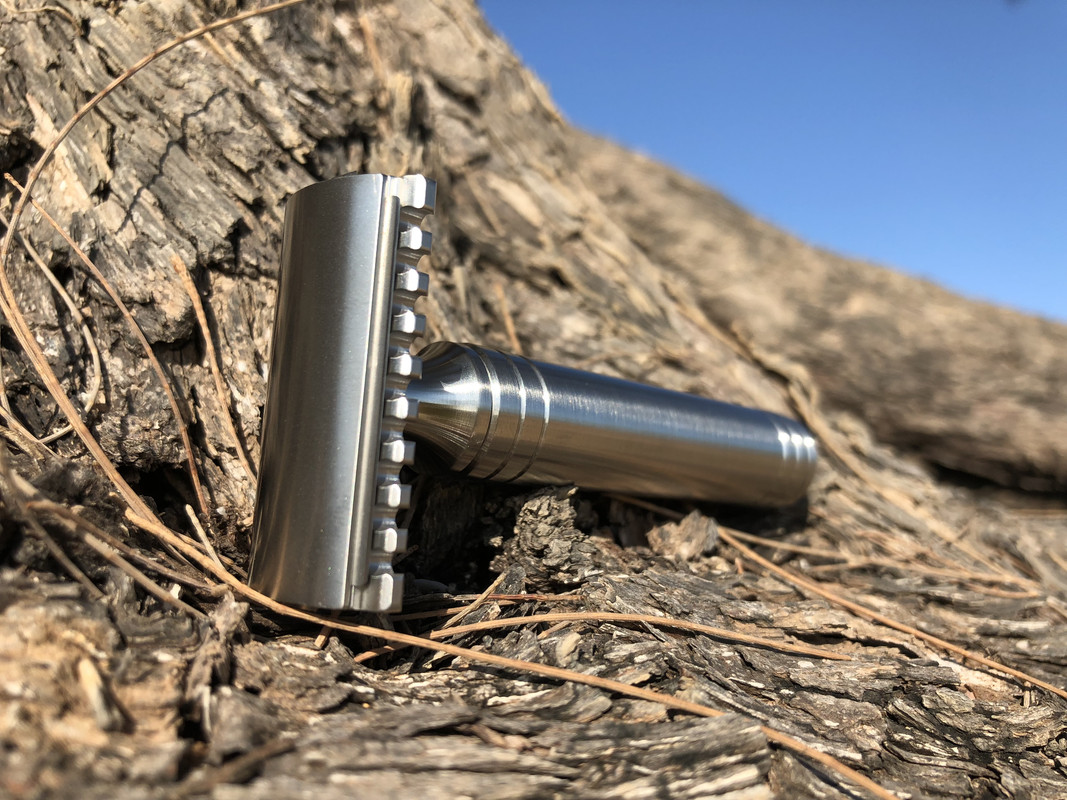 For an all too short period in 2017, a Wolfman was available directly from the manufacturer without any wait list or lotto system to navigate; this was the Guerrilla model. A stainless steel razor available with both safety bar and open comb options; the Guerrilla was a less expensive option that missed out on the detailed satin or polished finish of its big brother the WR1. It has a machine finish that is very well executed and equal to that of many manufacturers satin finish. Of course I never purchased the open comb model while they were available but was lucky enough to be supplied one from Wolfman while there was still stock remaining.
Typical of a Wolfman razor all excess metal has been removed from the head. The hollow handle is the controversial part of the razor and that is mainly because of the lack of any provided grip. With dry hands I never experienced any difficulty but throw a bit of water and lather into the mix confidence in the handle's performance becomes problematic. It's no wonder that many users have changed the handle for one with more grip. After the first shave I could not believe how mild the razor felt, maybe coming from a razor with a lot more efficiency had led me astray. However, the second and subsequent shave felt a lot more like I remember of the Guerilla and was very similar in feel to that on the Karve BC on #C plate. All shaves were super smooth and very close so there were no complaints from me.
Blades Used – Gillette 7 O'Clock Yellow & Gillette Silver Blue
Final word – Very good