Razorock Mamba (Canada)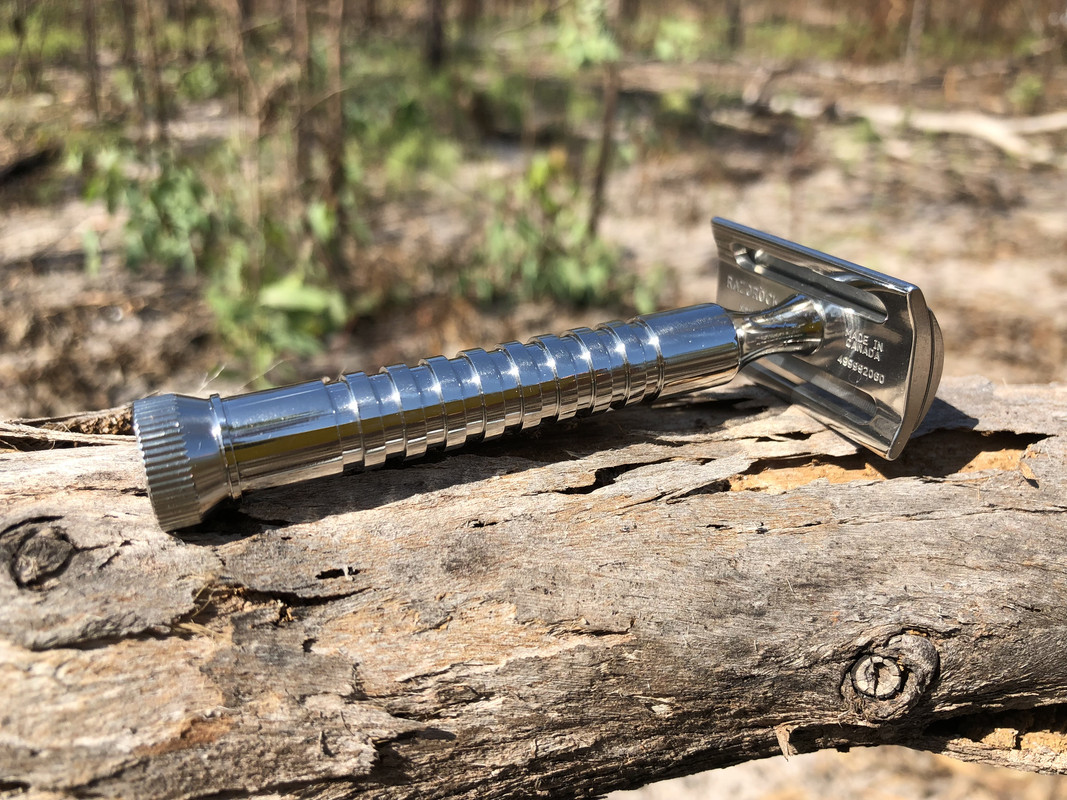 Razorock have been making a habit of manufacturing quality razors at an affordable price and this Mamba model released earlier in 2018 is yet another example of the Razorock philosophy. Manufactured from stainless steel the Mamba is machine polished to a very presentable finish. To their credit Razorock have engraved a serial number on each razor; it has about nine or ten digits in length so any bragging rights about having a low number is out the door. An advertised blade gap of 0-53mm suggests that this will be a mild shave. I had not previously used a Halo handle but any doubts I had were soon forgotten as the handle provided a very good grip.
Loaded with a Kai blade the shave was on about par with a Karve CB #B plate level of efficiency however there was a rapid descent in efficiency with the Lord Super Chrome blade fitted. The Lord Super Chrome blade took the Mamba from a razor that I could quite happily use daily to one I was quite happy to pack up and store away. At all times the shave was smooth and comfortable however this is one razor where you need to choose the blade you fit very carefully.
Blades Used –
Kai & Lord Super Chrome
Material –
316L Stainless Steel - Polished
Weight –
96g
Head Width –
43mm
Handle Length –
90.5mm
Handle Diameter –
12mm
Final Word –
Bring on the more efficient Mamba 70