Joined

Jan 24, 2020
Location
People these days will not believe that when I left home at 17, there was still no electricity connected to the family home. We relied on a couple of Tilley pressure lights in the kitchen, and a wick kerosene lantern in the bathroom. Dad was a light sleeper and kept a Big Jim torch beside the bed where he could immediately put his hand on it if one of us kids moved. I think that's where my fascination with torches began and I've always had a good torch with me.
Lately though my obsession has grown. Black Friday sales are in full swing and when this torch was offered at $200 off I bit the bullet this morning. It's a Olight X9R Marauder 25,000lumen monster.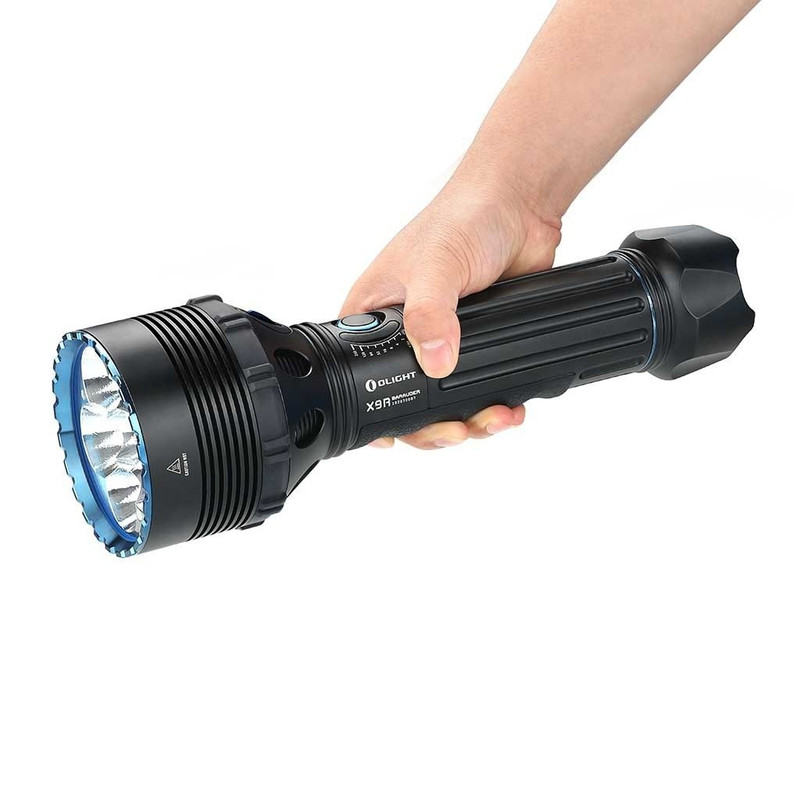 Beast of a torch, been eyeing one off for a while but the Minister for Finance has advised that if one arrived I'd find it firmly entrenched where it will never get to shine (unless I bend over).
I highly recommend the Marauder 2 as a smaller alternative for massive flood and spot. If thats too big, the Warrior 3 is a good mix of flood and throw.