We are very proud to present this auction lot - generously donated by Vshod Shaving Shop
​
Please read the
auction guidelines here
before bidding.
International bidders
: although basic international airmail shipping with basic tracking is included for this lot - due to the current COVID-19 situation affecting worldwide shipping please contact
@alfredus
before bidding to discuss other (recommended) options.
Australian bidders
: this lot will be shipped free of charge within Australia - however it is strongly recommended that the auction winner purchases additional services such as insurance. If unsure please contact
@alfredus
before bidding.
AUCTION DESCRIPTION
The Rockwell Model T is an intuitive, easy to use razor, with an adjustable dial that allows everyone to easily get a close and comfortable shave every time. Works Perfectly with ALL brands of replacement Double edged Razor Blades. Perfect for beginners and experienced Shavers.
Quick Change Technology for changing Blades
Adjustable Blade Gap Dial on the Handle ( 1- 6 Settings )
All Metal / Chromed brass externals provide a timelessly appealing look. / Coated brass internal components ensure extreme durability.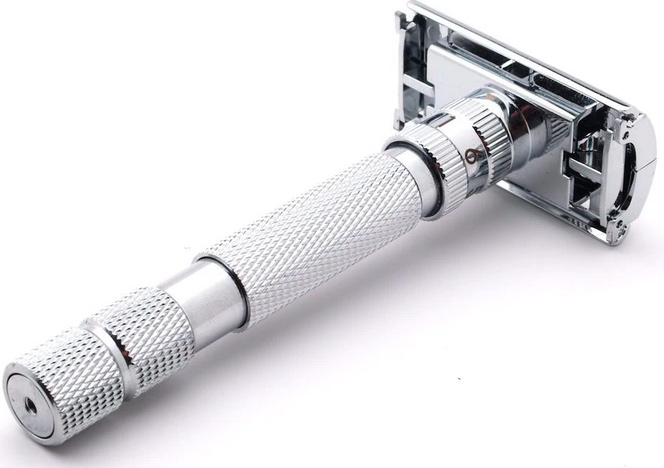 Material: Brass, stainless steel, chromed zinc alloy
Razor Weight: 101 grams
Razor Length: 95mm
Handle Length: 89mm
Adjustability: Fluidly adjustable shave settings from R1 to R6 (and anything in between!)​
Last edited by a moderator: