Active Member
2018 Charity Auction Winner
Joined

Feb 23, 2018
Location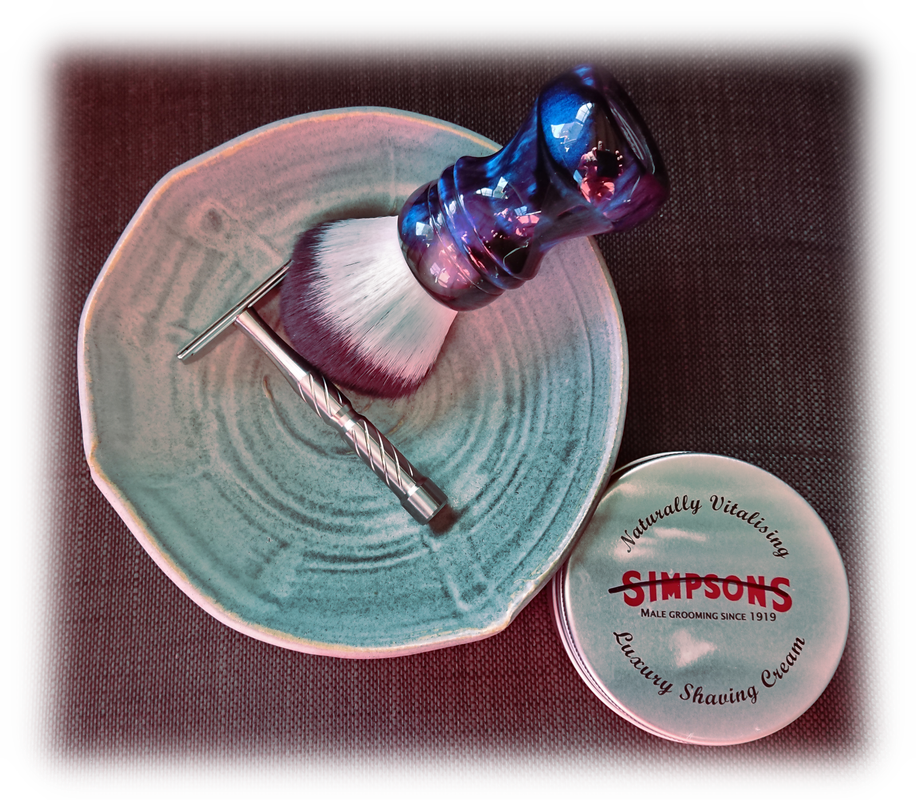 Pre-shave:
Hot water, Pears soap
Brush:
Forgotten Art "Southern Skies" 30mm Snow Leopard
Soap:
Grooming Dept - Bergamot & Lavender - thanks
@Rabid Badger
Razor:
Blackland Vector
Blade:
Kai PINK (1)
Post-shave:
Shower, homebrew moisturiser, La Roche-Posay Anthelios SPF50+
COTD:
Bolaven Plateau, Laos
Just arrived in the mailbox yesterday, I was keen to try this sample straight away. Too lazy to do a side-by-side against the Stirling equivalent, as that's now so familiar to me, there's not much point. The first thing that struck me as I scooped it into a handy tin was how soft it is. Much softer than my Castle Forbes, which calls itself a cream. So I picked my biggest brush and loaded up a big freight of soap and went for it. Scent is a sharp blast of tart bergamot, with lavender in the background, nothing sweet in there at all, I like it. This should appeal to citrus fans, so long as they don't need a sugar hit from their soap.
A perfect, slick shave, with a DBS (Dolphin Butt Smooth) result, and a nice post-shave feel.
I completely concur with
@Rabid Badger
's comparison to the Stirling B/Lav: the Stirling has the nicer scent, but this the better performance. That's the drawback with not changing your base every 15 minutes: sooner or later, the pack will overtake you...
Glad you liked it. I am waiting for some warmer weather before using this again. Pleased to hear our olfactory senses concurred.