Joined

Jun 26, 2020
Location
New gear arrived today😀😀
Am down the rabbit hole for sure! And loving it!!
come on whiskers get growin' I'm looking to try out the proraso gear next especially the cypress and vetiver A/S and the project leather soap too!!
Stocked up on a bunch of feathers and finally bought a blade bank after being sick of looking at a rusty mints tin I've been using😉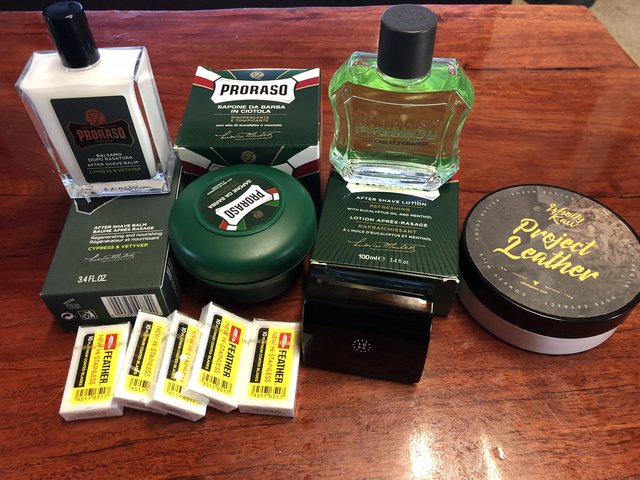 Yeah is it a coincidence that Eclipse mints tin is exactly the right size for razor blades?