Joined

May 26, 2017
Location
After a journey to the Polka Dot Vintage and Artisan markets at Claremont Showgrounds (WA), I left with vintage and brand new products.
First, the vintage: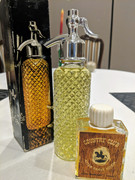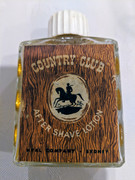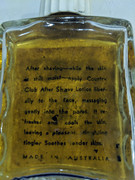 This is a full 140ml novelty bottle of Avon Trazarra Aftershave and a wonderfully unknown full bottle of Sydney's Nyal Company Country Club aftershave. Total cost $25. Do any Sydneysiders know anything about the Country Club?
Then I found this...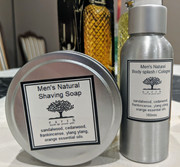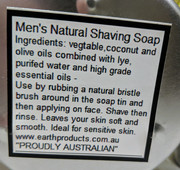 The woman assured me the soap ($10) lathers well. She suggested I wet the brush first and I demurred appropriately. Quite like the scent so now I have the matching body splash/cologne ($15) featuring sandalwood, cedarwood, frankincense, ylang ylang and orange. After my disastrous trial of Vasse Virgin artisan shave soap, my wife feels this was an optimistic purchase.
Hi i bought that natural shave soap awhile back it was no good i did ring the lady and explain that it did not lather or last very long ,she seemed great full for my suggestion and said she would look at improving it hope it is. Let us know what you think. And yes it dose smell nice by the way the aftershave balm she dose is very good