Just got back from a morning out with the family in an old artsy craftsy place, and they had a pottery area (where a group of potters get together frequently).
Anyways, I found a few bowls that would be ok for lathering/loading samples (as I normally face lather), and thought I'd just ask if anyone had heard of scuttles or lather bowls. They didn't but have put up a notice on an "inspiration" board with my name and number, where the potters come in and have a look to see if they want to give something a go.
The one I bought is below (can always re appropriate it to something else around the house as the daughter loves it).
I'll keep you guys updated if someone takes the bait and makes me something, in case anyone else if keen for one.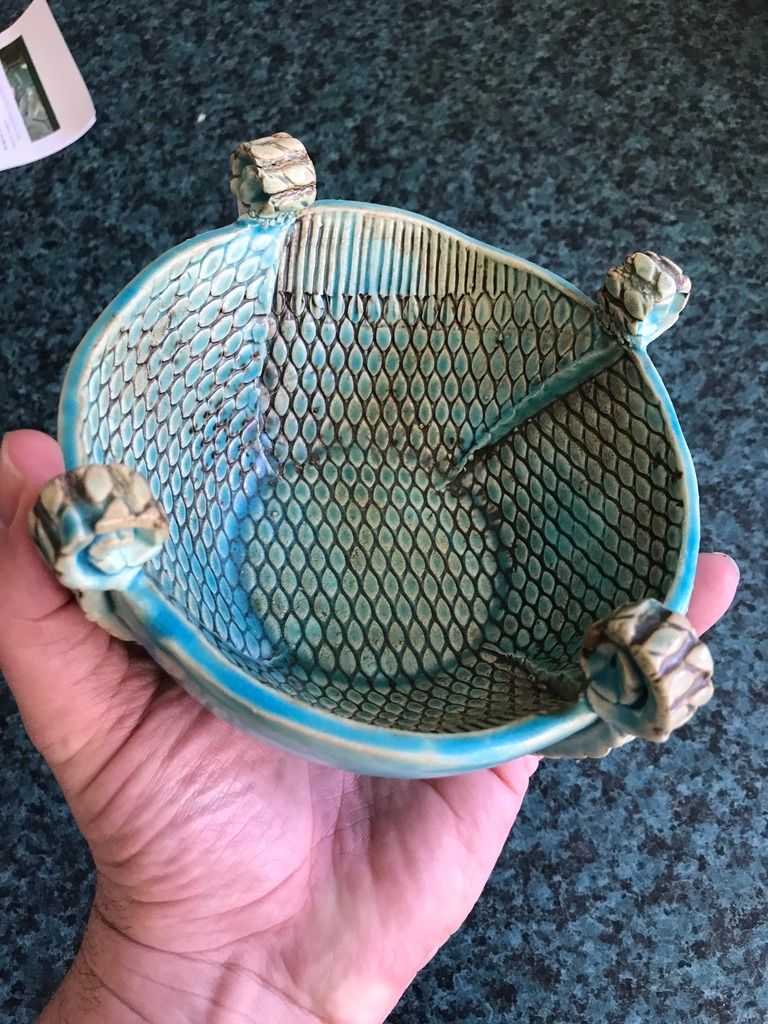 Last edited: