Member
Grand Society
2018 Charity Auction Winner
2019 Charity Auction Winner
Joined

Jun 25, 2018
Location
Birthday shave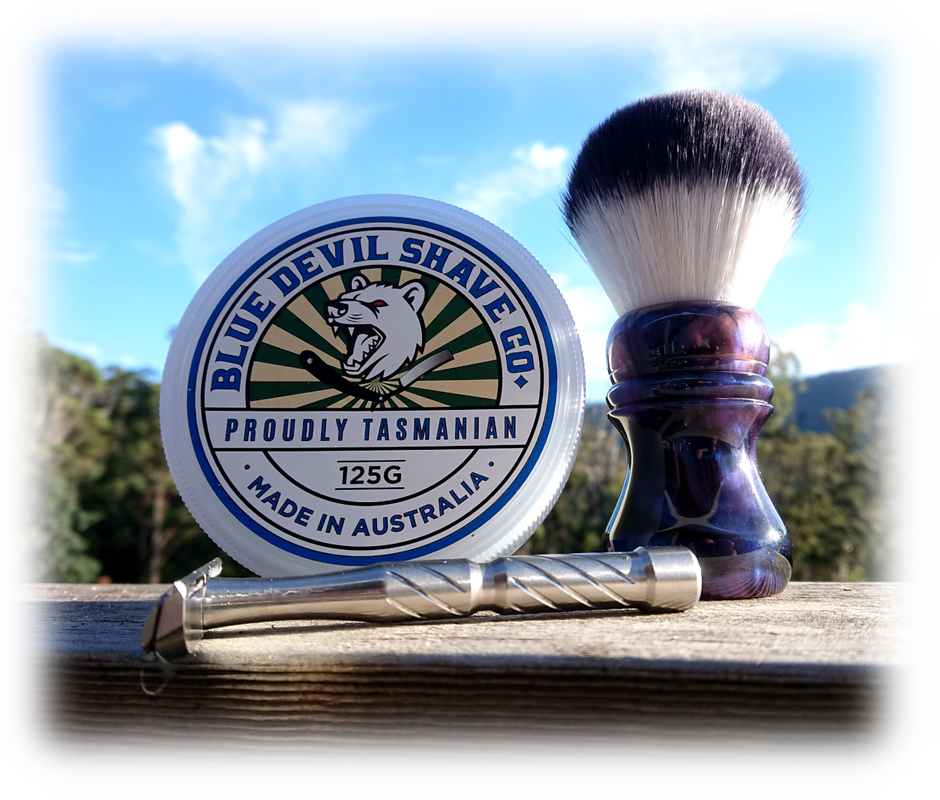 Pre-shave:
Hot water, Pears soap
Brush:
Forgotten Art "Southern Skies" 30mm Snow Leopard
Soap/Cream:
Blue DeVil Tas Lavender Patch
Razor:
Blackland Vector
Blade:
Schick Proline
Post-shave:
Shower, homebrew moisturiser, La Roche-Posay Anthelios SPF50+
This is the first time I've been able to load up a Blue DeVil soap directly from the tub, and it makes more of a difference than I expected. I was struck by the sheer weight of thick, sumptuous lather on this huge brush, and it made for a fantastic shave. I found the presence of patchouli, and to a lesser extent ylang-ylang a bit of an intrusion, especially as the Bridestowe Lavender EO is at the sweeter, more sweaty end of the lav spectrum. I have a bottle of this, and I might try adding a couple of drops to the lather next time to see if I can drown the interlopers.
Happy Birthday