Above The Tie Windsor Pro - SB90

(China)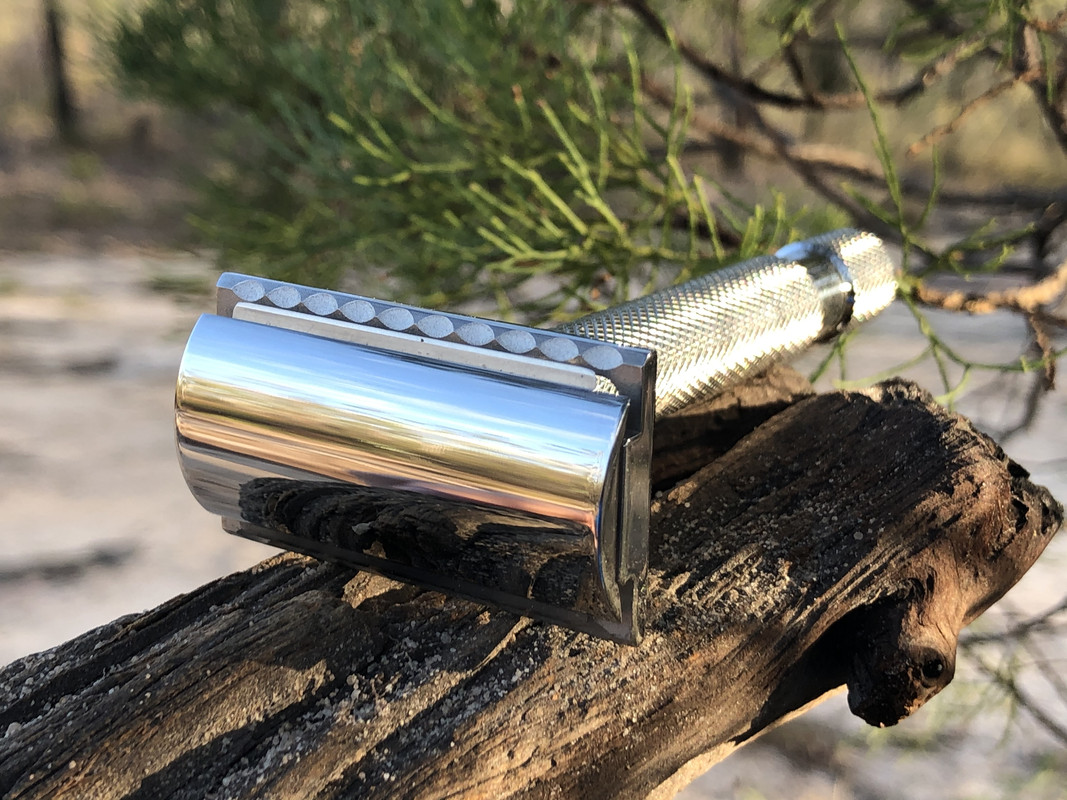 Above The Tie have been machining razors from solid metal since about 2012 and very important to some people – they were Made in USA. Some of the best shaves I've ever had, have been delivered by an ATT branded razor but it seems that they are not always the flavour of the month with the wet shaving community. New companies have come along, borrowed the ATT philosophy, produced bright shiny razors, doubled the cost of purchase and at the end of the day did not improve on what Above The Tie had been able to deliver. Times change and Above the Tie have had their latest razor, the Windsor Pro, machined in China. Earlier when it was made known that ATT had gone to a Chinese manufacturer for this razor it was assumed that this would be the end of USA manufactured ATT razors. May be not, word now leaking out of ATT is that new contracts have been awarded and some USA manufacture is to continue.
Quality has not been compromised by the move to Chinese manufacture and the Windsor Pro is probably better finished than what had been sourced out of the USA previously. Every visible part of the razor has an excellent polished finish but in contrast, the bottom of the cap and the top of the plate have a satin finish with not a machining mark to be seen. A distinguishing feature of previous ATT razors was the blade positioning pins on the cap and these again feature on the Windsor Pro. Missing from the Windsor Pro razor are the lather clearing holes drilled into the edge of the plate; these have been replaced by two long slots on each side of the plate. It is the old favourite Kronos handle that adorns the Windsor Pro; it is a very usable length and it too, has been polished to match the rest of the razor. This is one very high quality razor.
Included in the package was a tuck of Astra SP Green blades so I done what I normally do with Astra Green blades, set them aside and reached for a blade that I knew would work, this time a Wizamet Polsilver. Continuing the ATT brand tradition, the Windsor Pro did not disappoint as it effortlessly scythed down two days growth each shave. With an efficiency similar to that of a Karve CB #C the smoothness and closeness was unquestionable. And just that minute amount of blade feel was a very welcome addition to the shave. It just goes to prove that a company supplying quality razors can still come up with premium products even with a change in country of manufacture. It's a very good razor to use, well done ATT.
Blades Used –
Wizamet Polsilver and Tatra
Material –
Stainless Steel
Blade Tab -
Covered
Weight –
112g
Head Width –
43.60mm
Handle Length –
89.0mm
Handle Diameter –
12.55mm
Availability
– Above The Tie
Final Word –
Bliss