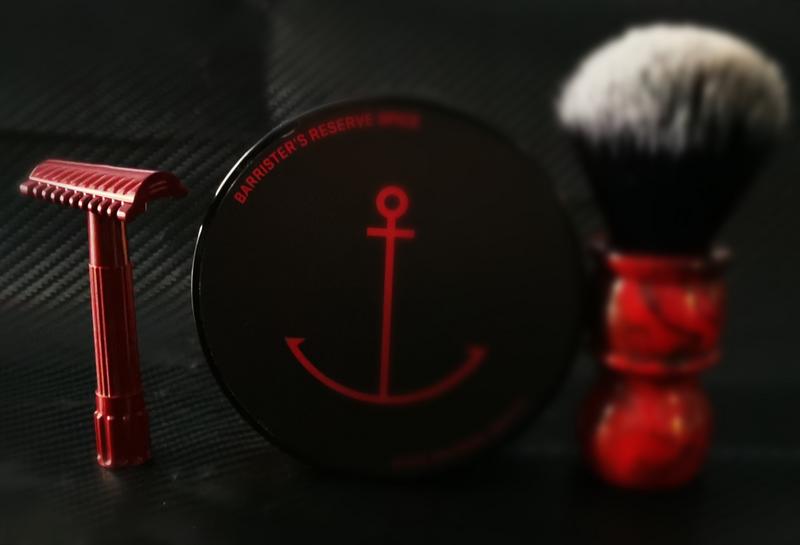 Yaqi Marble Red Tux 24mm Synthetic
Barrister & Mann Reserve Spice
Perma-Sharp Super Razor Blade (3)
Phoenix Artisan Accoutrements Open Comb Bakelite Slant Ox Blood
Chatillon Lux Bon Vivant Post Shave Toner
​
It was all about the Slant today. When I first got this razor it bit me a few times and thought there was something wrong with the design. Back out of storage and years on my technique has improved to appreciate a very efficient and fun razor.
BBS nearly in one pass but still required a few touch ups. You'll need a very light hand and slick hydrated soap. Rush and the colour of your lather will match the razor. Have a love hate with PAA razors but this one is very much a keeper.
As I live and breathe, it's a SOTD from Rusty!!!